Playbook Audio Program
00015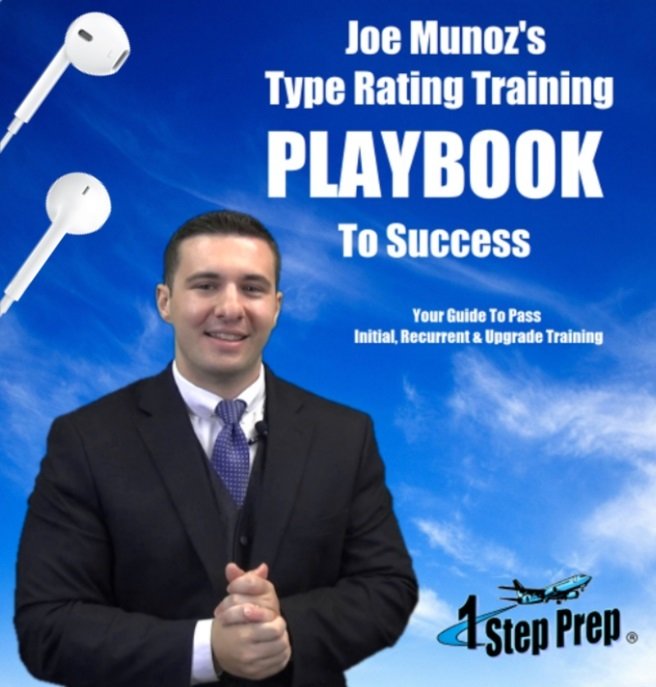 Joe Munoz's Type Rating Play Book To Success is your exact guide on how to successfully complete initial, recurrent and upgrade training.
YOU WILL RECEIVE THE AUDIO PROGRAM WITH COMMENTARY.
In this program Joe reads the entire playbook to you and includes additional commenatry!
(Domestic Shipping Only).
Joe Covers:
1. What to expect in ground school
2. What to expect in fixed base training
3. What to expect in full motion sim training
4. Recommended study techniques for all phases of training
5. What to do about poor instructors
6. What to do about bad sim partners
7. Typical Oral Profile
8. Typical Check Ride Profile
9. Known Training Roadblocks
10. Learning Plateaus
11. Instructor Tips & Secrets
12. Air work Techniques
13. Single Engine Operations
14.Maintaining PTS standards at all times
15. What to do about midnight sessions
16. What if you fall behind
17. What if you fail an event
18. How to elevate your overall check ride "Score"
and so...much..MORE!
With over 4,500 hours of dual instruction given in Level D simulators Joe Munoz guides you through the exact recipe for training program success.
This is YEARS of experience teaching type rating programs poured out in an easy to read playbook format.